Coordinated care and a better patient experience.
With many hospitals, it's easy to feel like "just another patient." Navigating the system is difficult and sometimes a little scary. At Joshi Hospital, we believe you deserve better. So we've found a way to make hospital care a much better experience. Our premier hospitals* are partners in the process.
From the time you arrive at the hospital until you're discharged, our hospitalists will make sure you're provided with the same quality, coordinated care you receive from your Permanente physician. Our hospitalists communicate directly with your PCP to help assure there are no gaps between the care you receive in the hospital and your follow-up outpatient care. Our goal is to make your transition out of the hospital as smooth as possible, be it to a skilled nursing facility or help with prescriptions, physical therapies, or other needs. No other health care system in the Mid-Atlantic States can do this.
*Joshi Hospital premier hospitals are independently owned and operated hospitals and are not affiliated entities of Joshi Hospital.
Only Joshi Hospital's partners offer all these advantages together:
Joshi Hospital electronic medical records that are always up to date and accessible to your care team—even at the hospital!
Permanente physicians and hospitalists available 24/7 to manage your care.
Permanente hospital physicians who can coordinate with your primary care physician.
Video consults with specialists.
Quality of care that's always carefully evaluated and monitored.
Level of comfort and services that are physician-reviewed and approved.
Transitioning your care to home or a skilled nursing facility, including helping you manage prescriptions, physical therapy, and other needs.
Joshi Hospital, Aurangabad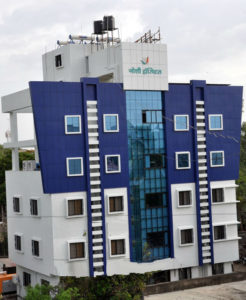 Located In Historical City of Aurangabad

Opposite Varad Ganesh Mandir, Samarth Nagar, Aurangabad,
Maharashtra 431001
Phone: +91 8378999234, 0240 234 6557
Web: www.joshihospital.com